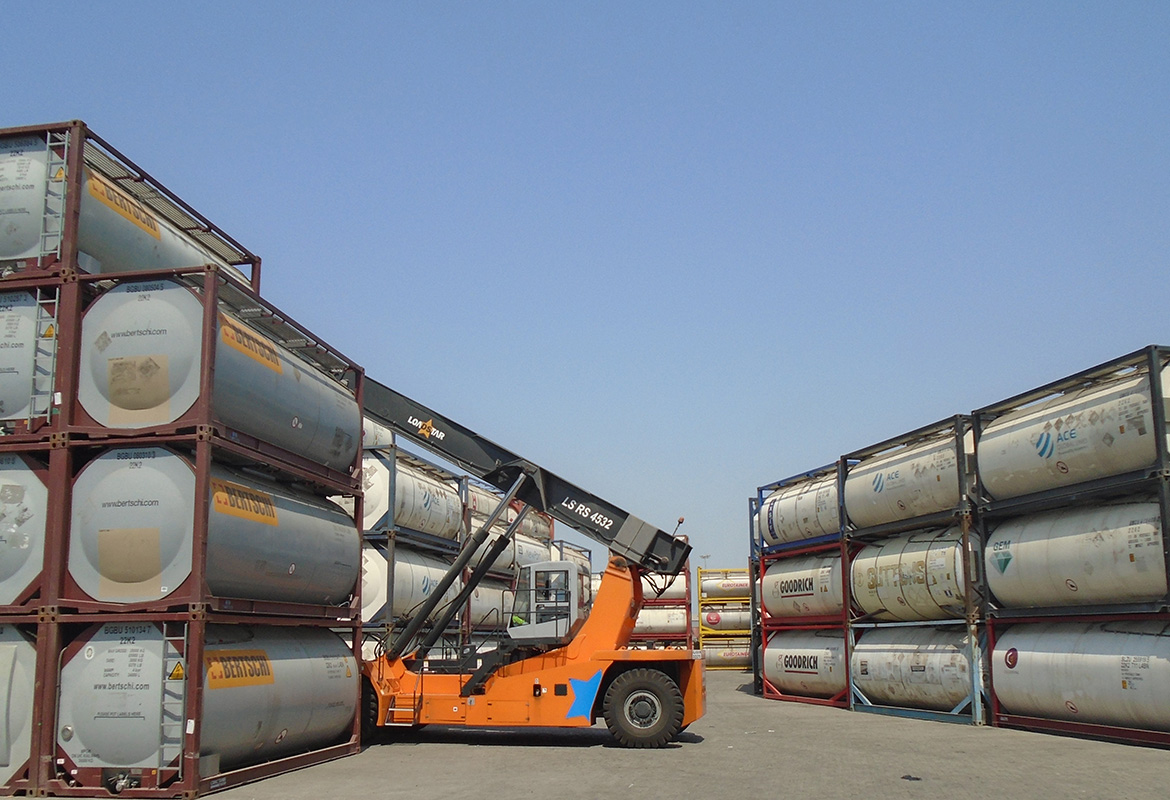 Our Entire Yard is Completely Paved at the facility at any given time.
We use a Reach stacker with top lifting ability to stack containers 5 high if required.
Additionally we have 12 trolleys that can be pulled by a 5 tonne forklift to easily place the tank containers in the washing bays or the repair shed.