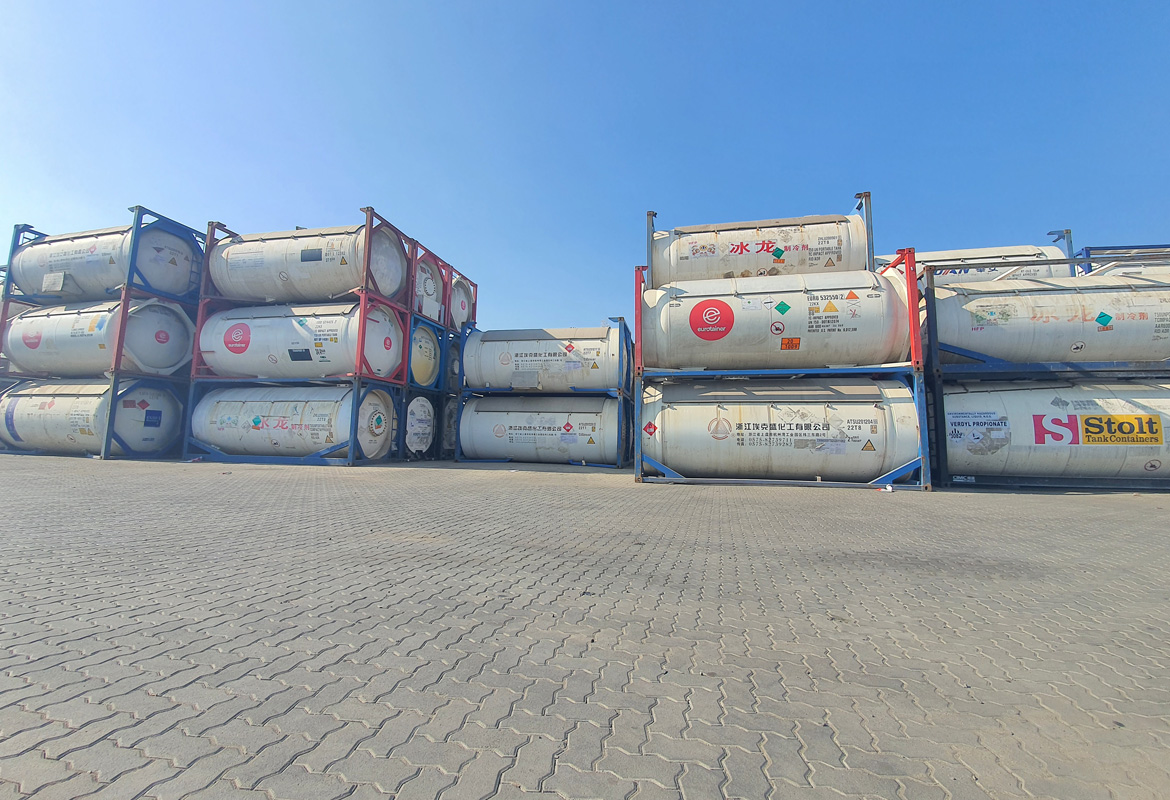 Our facility is custom notified and can store and handle laden tanks if required, thereby eliminating the need for custom clearance at a CFS thus ensuring a faster movement along the supply chain.
We have our own weighbridge situated right at the entry gate so as to weight each tank as soon as they enter the facility.
We have two loaded Reach stackers allowing us to offer Laden Tank storage for various different types of tanks: T6/T11/T14/T19/T50/T75.