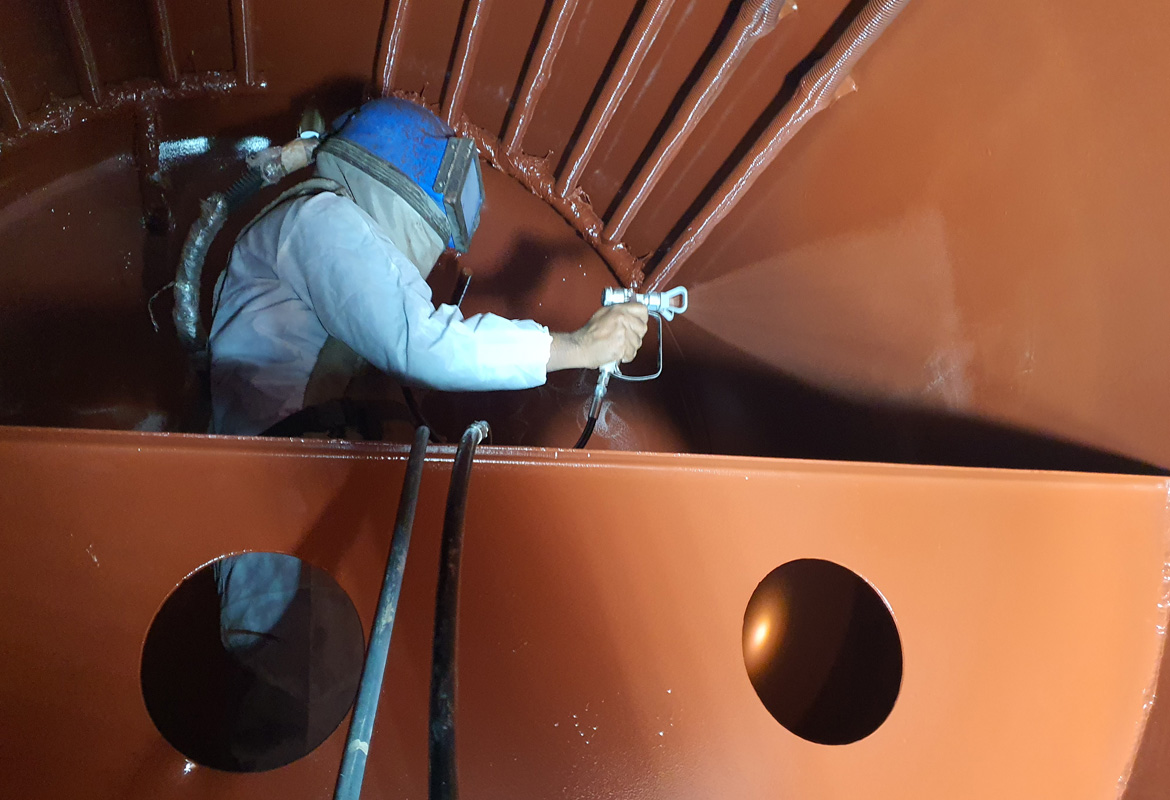 Bayarea terminals is equipped with its own dedicated coating facility for Tank containers, Road Tankers AND Bulk Chemical Storage Tanks etc.
We offer food grade epoxy as well as anti corrosion coatings as per our clients requirements.
Our team has been trained by AkzoNobel and we have successfully coated a number of tanks under their technical guidance.
The facility is equipped with state-of-the-art Graco Blasters and Sprayers to handle the above coating procedure.